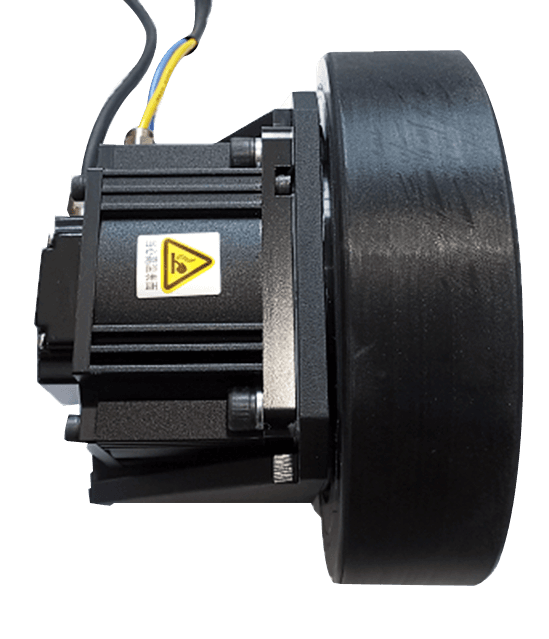 Specifications:
19.3 to 25 A Rated Current
509.8 to 6389.53 oz-in Rated Torque
48 VDC Rated Voltage
750 to 1000 W Rated Power
Customizations & Optimizations
Lin Engineering can ensure that the AGV traction wheel is optimized to deliver the required performance for your specific application, whether it's increasing torque at a specific speed range or optimizing for minimal power consumption, or making specific modification to ensure proper and native fit within your assembly. Customization Services Include:
Optimized Winding
Customized Leads & Connectors
Customized Housings & Mountings
Bearings & Lubricants
Mechatronic Solutions
Environmental Protection
Sensors and Accessories
Brakes are Optional
The result is that you'll get a motor that is fully optimized for your specific applications and configured to seamlessly fit with your assembly. This reduces your product's complexity, and increases the speed and ease of the assembly of your final product.

Speak with one of our sales representatives about your specific application needs by filling out a request for a quote.
Get the motor you need
Just fill out a Request for a Quote form, and tell us about your application and your needs. One of our applications specialists will review your request, and provide you with a quote promptly.