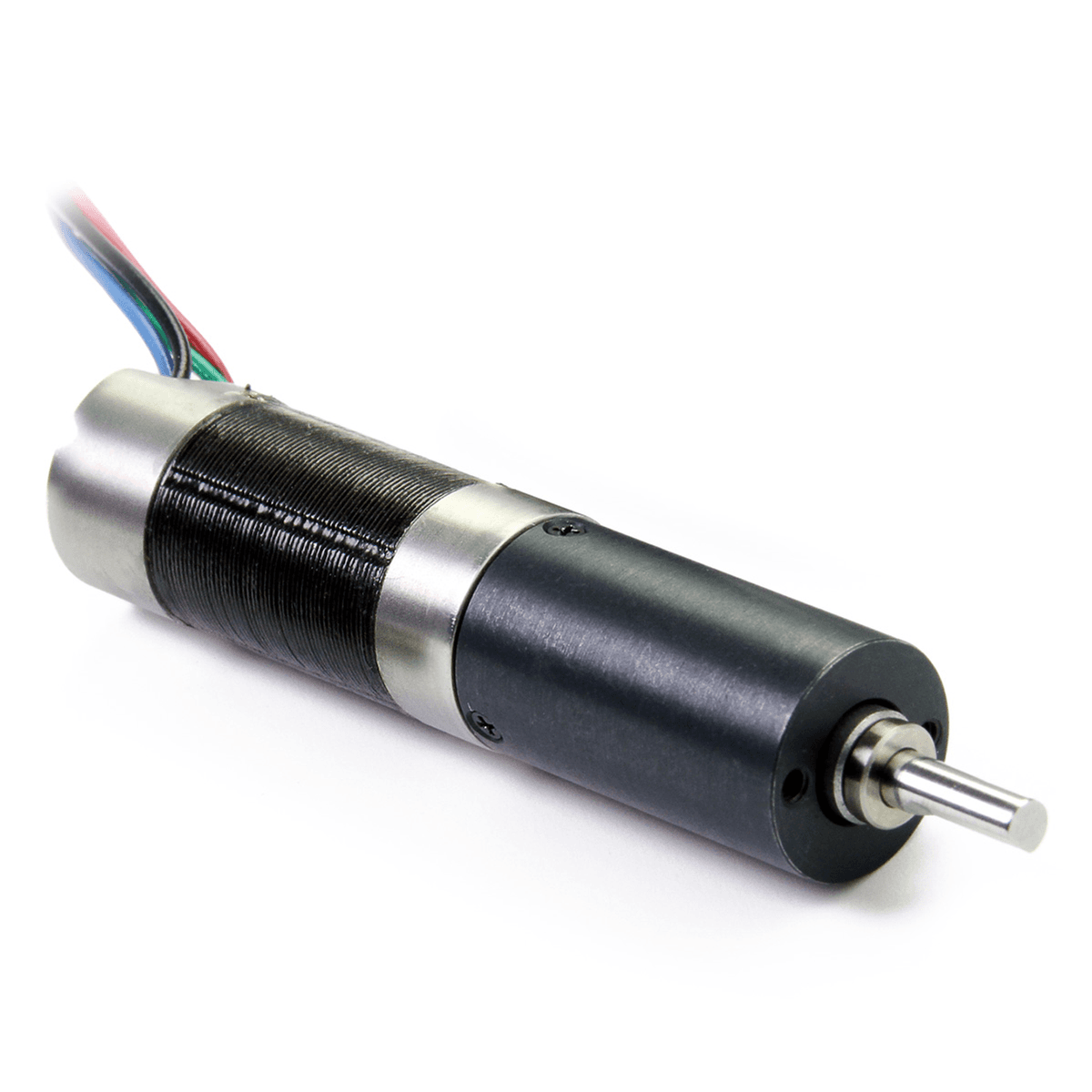 10 Available in 2 Business Days
Looking For Higher Volume?
Rapid Prototyping Motors
Start prototyping your next product fast. Our rapid prototyping motors provide a fast and convenient way for you to start prototyping your next product or design iteration with minimum downtime. Rapid prototyping motors are customizable and usually ship within 2-5 business days of ordering.
Torque Curves
Find the motor that fits your Target Torque (oz-in) and Target Speed (RPM)
Motor Specifications
| | |
| --- | --- |
| Base Motor Part Number | 1330-13-01D-G02 |
| Step Angle | 0.45° |
| Frame Size | 0.510 in |
| NEMA Size | NEMA 05 |
| Body Length | 2.130 in |
| Current (AMP) | 0.9 AMP |
| Holding Torque | 41.7 oz-in |
| Resistance | 1.1 ohm |
| Number of leads | 4 |
| Connection | Bipolar |
| Weight | 0.243 lbs |
Operating Specifications
| | |
| --- | --- |
| Maximum Case Temperature | 176.00 °F maximum |
| Ambient Temperature | -4 ° to 122.00 °F |
| Storage Temperature | -4 ° to 212.00 °F |
| Humidity Range (%) | 85% or less, non-condensing |
| Magnet Wire Insulation | Class B 130 deg C |
| Insulation Resistance | 100M Ohm at 500 VDC |
| Dielectric Strength | 500 VDC for 1 min |
Features And Benefits We've taken the best parts of a Hybrid Stepper, PM stepper, and a BLDC motor, and combined them to create a motor that acts as a high-speed BLDC motor with the benefits of Hybrid Stepper technology: precise positioning control, position holding, and low-speed operations. This motor opens new possibilities for engineers to create motion that was not feasible before. Imagine being able to precisely control the movement, stop and hold the position, and then drive the motor at speeds of 9,000 RPM. No other motor on the market today can do that.
HPM Technology
HPM stands for Hybrid-PM-Mix. It's the first motor of its kind. We've combined the stator of a Hybrid Stepper and a rotor of a PM motor in a form factor of a high-speed BLDC. The result is a motor that behaves like a typical high-speed BLDC with the added benefits of Hybrid steppers: precise position control and position holding.
Low Noise and Vibration
The motor is free of buzzing and humming associated with conventional steppers, making it ideal for applications where noise can be of concern. The 1330 Series is also a low vibration and low resonance motor that introduces virtually zero vibration to the system, even at high speed.
Just 13mm Diameter
The 1330 Series is a small motor with a frame size of just 13 mm making it one of the smallest stepper motors we offer. This makes it perfect for small applications with minimal space.
High Speed
The 1330 Series can reach speeds up to 9,000 RPMs thanks to the special design and large step angle. This makes the motor great for small applications that require high speeds.
Precise Control
The 1330 Series has a 30° step angle which allows the motor to have positional control in an open loop design. When paired with a gearhead, the step angle can be reduced to accommodate even the most demanding application.
Variety of Applications
The 1330 Series is used in many different applications including electrical oil valves, electric grippers, syringe pumps, miniature hydraulic pumps, and more.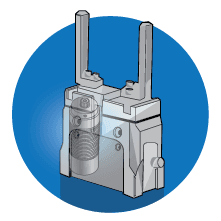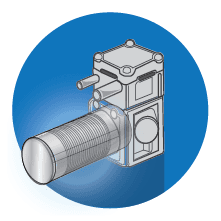 Miniature Hydraulic Pumps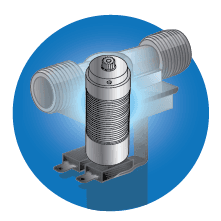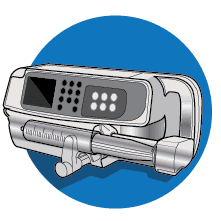 The 1330 can be paired with different gearheads to accommodate a wide range of operating speeds while maintaining needed torque output. Gear ratios include: 16:1, 66:1, and 271:1. Additional gear ratios are available upon request.
1330 Series vs Coreless
The 1330 Series has similar performance to a coreless DC motor, however, the 1330 Series provides many other benefits. Precise speed control and positional control as well as the ability to hold its position without the need for a feedback loop.

The 1330 can achieve ultra-low speeds without much cogging. This helps to make the 1330 series more smooth than competing coreless designs.

The 1330 is a cost-effective solution compared to a coreless motor since the 1330 can be operated in an open-loop configuration, therefore it requires less expensive electronics to operate. Get the motor you need
Just fill out a Request for a Quote form, and tell us about your application and your needs. One of our applications specialists will review your request, and provide you with a quote promptly.