Linear Actuators

If you're in the market for versatile and dependable linear actuators, Lin Engineering has you covered. Lin Engineering's linear actuators feature:
NEMA 6 (16 mm) to NEMA 23 (60 mm) Frame Sizes
Captive, non-captive, and external nut design configurations
Driven by stepper or servo motors
Free running, anti-backlash, and custom nuts available
Various screw diameters & leads
Lead screws and ball screws available
In-house machine shop customizations
Online rapid prototyping tool with fast lead times
Optical and magnetic encoders available with incremental or absolute position
Multiple Nut Options
for your specific application needs
Our linear actuators come with a variety of nut options to suit your specific application needs. Choose from free-wheeling nuts for unrestricted motion, anti-backlash nuts for reduced slack and increased precision, or our proprietary patented LinFinity nut for optimal performance and longevity.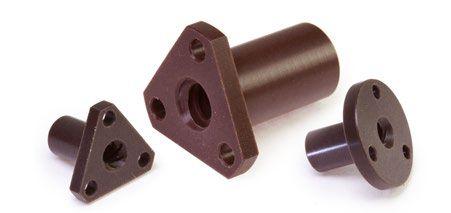 Ideal for smooth, low-friction linear motion. Available with triangular and round flange.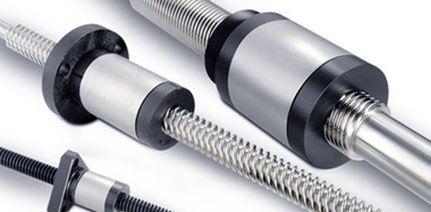 Anti-backlash nuts reduce slack for precise motion.
Buy Linear Actuators Online
Start prototyping your next product or iteration quickly
Lin Engineering's online store is the ideal starting point for prototyping your next product or iteration. We offer pre-configured linear actuators for immediate use, alongside a "Rapid Prototyping Configurator" for custom lead screws and added accessories like anti-backlash nuts. Get your actuator samples swiftly and initiate your engineering project with certainty.
Engineering and Production Support
Long-term support of optimized linear actuators
Lin Engineering is equipped to work closely with your engineering team for further customizations and modifications, perfecting the final production unit. We offer long-term manufacturing and supply chain support to deliver fully optimized linear actuators throughout your product's lifecycle. With scalability from as few as 10 units to as many as 10 million, we're the ideal partner for both your immediate production needs and future growth.
Why Choose Lin Engineering?
as your supply chain partner for linear actuators?
Located in Northern California, we specialize in designing and manufacturing of linear actuators. We offer multiple configurations, including external nut and internal nut options, both in captive and non-captive configurations. These actuators are designed to fulfill a variety of application-specific requirements, from precise medical devices to robust industrial automation systems. With USA-based in-house engineering, manufacturing, and support, we provide highly customized solutions that can meet the most demanding specifications.
But we don't just stop at design and customization. Lin Engineering has the infrastructure to support high-volume manufacturing through additional overseas facilities. Our scalable production capabilities enable us to accommodate orders ranging from as few as 10 units to as many as 10 million, without compromising on quality or performance. This flexibility, combined with our proven reliability, positions us as a valuable supply chain partner. Whether you're starting small or scaling up, we have the engineering expertise and manufacturing capability to grow and adapt with your linear actuator needs.